STMA Website Information Sessions
Members of the website committee will be available to answer any questions new residents might have about the STMA website or those who have been using the website and want to learn some short cut tips in using the site. They will be at the Pink Palace on Tuesday, January 21, 2020 for three sessions:
2-3 pm
3:30-4:30 pm
5-6 pm
Sign-up Deadline – January 14, 2020!
We ask that you sign up for one of these sessions so their time can  be planned appropriately. Please note a password is not required to access the website except for the Member Directory and the Financial information. For these sessions, if you do not already have a userid & password to log into the website, please email support@seatrailma.com or newsletter@seatrailma.com prior to the class so we can set up your userid and password. This will help us to address all of your questions in the allotted time instead of using our limited time setting up passwords.  Please feel free to bring your laptop, tablet and/or smart phone.
Also these sessions are for OUR website ONLY. These are NOT for specific computer support and issues that do not pertain to the STMA website.
FUTURE IDEA:  The STMA Board is investigating the possibility of providing computer training sessions to answer general questions about your devices at a later date.
Chances are that if you are in an accident or have a medical emergency, you will have your iPhone with you. And if you use your iPhone to call for help, you can set it to automatically share life-saving information with first responders and notify your emergency contacts.
The information sent to emergency services is pulled from the Health app, which has a feature called Medical ID. Within your Medical ID, you can use to store medical conditions, medications, allergies, blood type, and more. This is also where you can save your emergency contacts.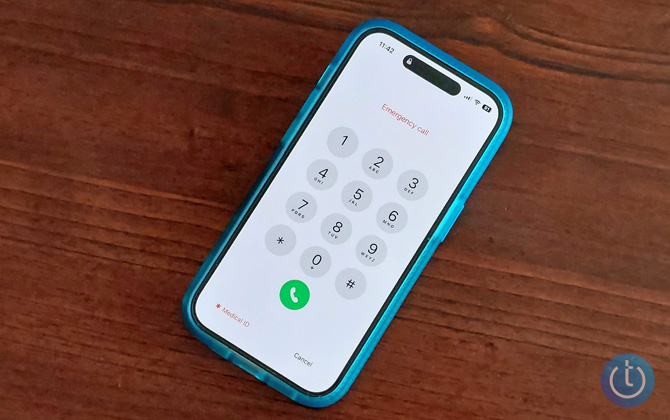 Manage your Medical ID and emergency contacts
If you don't already have a Medical ID, it's easy to set it up. And if you do have a Medical ID, it's a good idea to check the health and emergency contact information to make sure it's not outdated.
Open the Apple Health app. (The Health app is available for iPhone 5 and newer running iOS 10 and higher. If you're unsure of your model, check my story on how to update an old iPhone.)
Tap your profile picture in the upper right.
Tap "Medical ID."
Tap "Get Started" to create an ID or "Edit" to edit an ID.
Input the medical information you want to share. If you have a Medical ID already, you will only see all of the data you can share by tapping "Edit."
Scroll down to the "Emergency Contacts" section.
Add contacts by tapping "add emergency contact." (You can remove outdated emergency contacts by tapping the minus sign to the left of their name.)
Select a contact from your address book and add their relationship.
Tap "Done."
Turn on sharing for Medical ID and emergency contacts
Once you have input your information, you have to opt-in to share your Medical ID information. You can share the data two ways – from your iPhone's lock screen (so emergency personnel can view it without unlocking your phone) and during emergency calls. If you turn on "Share During Emergency Call," your data will be sent when calling 911 or texting using the new Emergency SOS satellite service, which is available for iPhone 14 models. After your call, your emergency contacts will be notified that you've called emergency services and where you're located.
Open the Apple Health app.
Tap your profile picture in the upper right.
Tap "Medical ID."
Scroll down to "Emergency Access."
Toggle on "Show When Locked." Turn this on if you want people to be able to access your Medical ID, including emergency contacts, without unlocking your iPhone.
Toggle on "Share During Emergency Call." Turn this on if you want your Medical ID information sent to emergency services when you call or text for help.
Turn on Emergency SOS for fast and automatic access to help
The fastest way to call for help is to turn on Emergency SOS. When it's turned on, pressing and holding the side power button and a volume button or tapping the side button five times will call emergency services. After you activate Emergency SOS by pressing and holding the power (on the right side) and a volume button (on the left side), a slider will show up on your screen, which you can slide to call emergency services immediately. If you press the power button five times, your iPhone will automatically call emergency services after giving you the option to cancel.
Open the Settings app.
Tap "Emergency SOS."
Toggle on "Call with Hold" and/or "Call with 5 Presses."
Toggle on "Countdown Sound" if you want an audible warning before your iPhone makes a call.
If you have an iPhone 14, toggle on "Call After Severe Crash" if you want your phone to automatically call emergency services in case of a car crash. You will hear a countdown and alarm before the call is placed, giving you time to cancel the call if you don't need help.
If you have an iPhone 14 and cellular service isn't available, you can connect to Apple's Emergency SOS via Satellite. This text-based service guides you through providing essential information and will send help. You can try a demo of the service to see where you can reach a satellite in your area and how the process works so you're ready in case of an emergency.
Open the Settings app.
Tap "Emergency SOS."
Scroll down at tap the "Try Demo" link.
Scammers use email or text messages to trick you into giving them your personal information. But there are several things you can do to protect yourself.
Scammers use email or text messages to trick you into giving them your personal information. They may try to steal your passwords, account numbers, or Social Security numbers. If they get that information, they could gain access to your email, bank, or other accounts. Scammers launch thousands of phishing attacks like these every day — and they're often successful. The FBI's Internet Crime Complaint Center reported that people lost $57 million to phishing schemes in one year.
Click HERE for more details!!
–Federal Trade Commission – Consumer Information
Have you ever received an email requesting valuable personal, confidential or financial information, threatening legal or financial harm, or from a friend or colleague asking for money?
This is a scam called "Phishing." Phishing is a fraudulent attempt to obtain sensitive information such as usernames, passwords and credit card details by disguising oneself as a trustworthy entity in electronic communication. Typically carried out by email spoofing or instant messaging, it often directs users to enter personal information at a fake website which matches the look and feel of the legitimate site. Once that information is submitted, your are now compromised. DO NOT "click" on any links or buttons within such an email. Go directly to the source such as a Netflix, Bank Account or other types of online accounts you may have. Also, never REPLY to the email.
For more details go to AARP Scams & Fraud